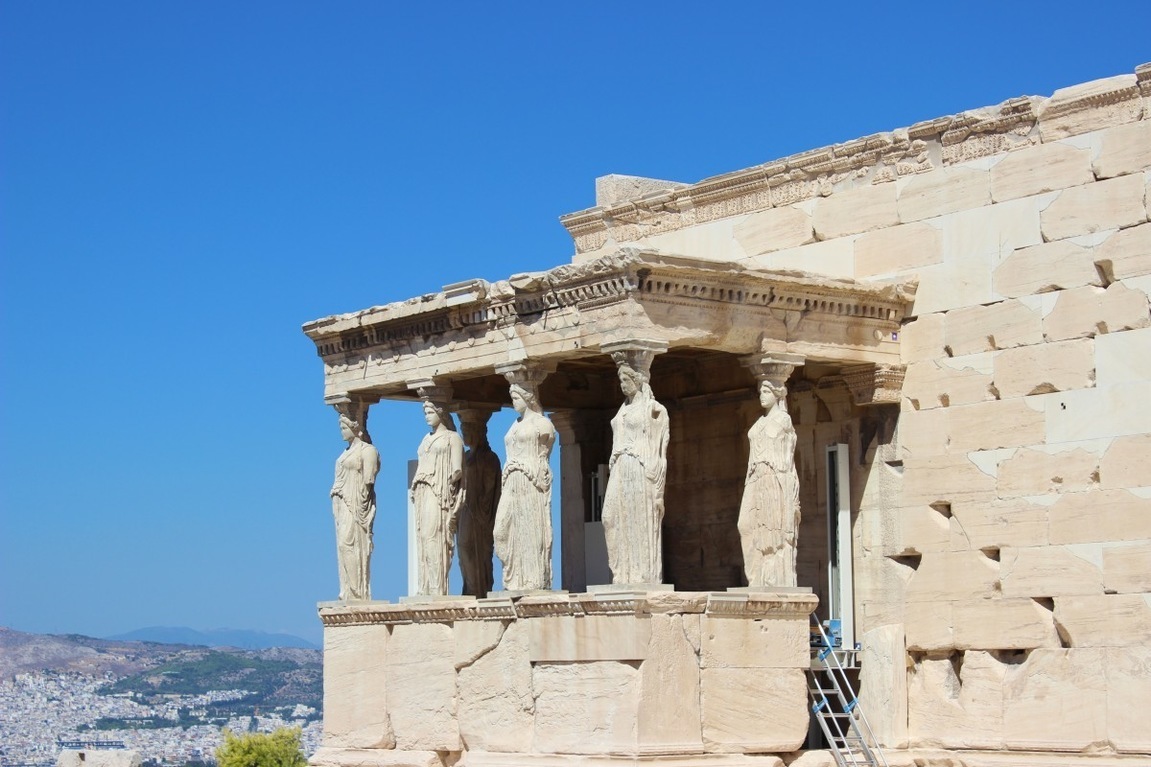 Tours
---
Athens city tours
Daily tours to explore and discover Athens .
From the Acropolis to Omonia Square, you'll see with this full day trip all the famous sites of ancient and modern Athens. Offering a perfect overview of the modern city, this guided tour will help you get your bearings if this is your first visit to Athens.
Half day tour to Cape Sounion and experience a breathtaking sunset at the unique temple of Poseidon, the God of the Seas in ancient times.
One day cruise - 3 Islands
The popular 1 day cruise to visit 3 small islands close to Athens just in 1 day . Pick up and return point by bus is from the hotel or just 100 meters away . Take a day cruise from Athens to the fabulous Greek islands of Hydra, Poros and Aegina for a relaxing day on the sea. With all your transport, transfers and buffet lunch organized, you can sit back and enjoy your leisurely day cruise with free time on each island to explore.
1 Day Tours to explore Greece
1 Day tours to visit and explore important sightseeings and places outside of Athens .
One day trip from Athens to Delphi to explore one of the most famous archaelogical sites of Greece.
One full day trip from Athens to Argolis the remains of the ancient city of Mycenae a major centre of Greek civilization from 1600BC to 1100BC and a world heritage monument.
Ancient Corinth & Daphni Monastery Half day Tour . If you are interested in religious tours, this tour is the perfect choice for you.
2 Days Tours
Meteora tours. Don't miss the opportunity during your stay in Athens to visit the breathtaking Meteora Monasteries with this amazing full day rail tour! Countless panoramic images will remain etched in your memory with the opportunity for video and photos along the way.
Santorini 2 day tour. Experience Santorini with this 2-day tour from Athens. Santorini , this former volcanic island offer amazing views from the caldera , unique sunset from Oia village and great red, white and black beaches.
Mykonos 2 days tour. Escape to Mykonos with this 2 day tour, enjoy the numerous sandy beaches or party in one of the hundrends nightclubs Mykonos is famous for. Arrive afternoon to Mykonos and the rest of the day free at leisure to explore the most famous of the Cycladic Islands.
Book and arrange your tour
Our receptionist will provide you brochures and information for the tours and they will help you to organize and book your tours . The pick up for the tours is either from our hotel or just 100 meters away.